Established February 9, 2010
Welcome to STEs Breeding Facility. We are home to one of the biggest Thoroughbred breeding programs here on VHR. Here you will mostly find 20 year old mares that are ready for breeding. As you can see, this is mainly a Thoroughbred breeding facility, but it does host from time to time mares of different breeds that STE is currently working with or they are being bred specifically to produce foals to sell. No stallions that are ready to stand to the public are located here at this facility. You will find all our stallions at our stud ranches (the links are above).

Policies on Leasing Mares and Requesting a Foal
If you see a mare that you are interested in leasing for breeding, please send us a PM here on this ranch. If a horse is not located on this ranch, it is not currently available for breeding. You will receive the mare on a lease for 11 turns which should be enough to foal her. She will come already in heat, so you will not have to turn her to get her into heat.

If you request a foal from a cross of my own stock, the foal will be foaled HERE. No Exceptions. Thank you.

If you are a novice and would like me to breed and/or foal your mare, i will do so for $1000 + the stallions fee. If you are only wanting me to foal your mare, it will only be $1000.


Our Brands
STE -Impure Thoroughbreds


|STE| - Pure Thoroughbreds


(STE) - Spirited (Impure) Thoroughbreds


STE|Ǻ Imperials - Arabians


STE|tot - Trick or Treat Thoroughbreds


[QH] Kamerons - Pure Quarter Horses


QH Kamerons - Impure Quarter Horses


[PT] Kamerons - Pure Paints


Pt Kamerons - Impure Paints


STE|-S- - Impure Ferals


STE|-[S]- - Pure Ferals


STE|š - Pure Seglawi Egyptians


STE|€ - Impure Descendant of Comanches


STE|Č -Impure Clydesdales


STE|Đ -Impure Descendant of Man O Wars


STE|Ď -Impure Dutch Warmbloods


STE|Ĥ -Pure Hanoverians*


|SC| Greenleafs - Cattle (yes...cows...)


STE|gw - my german warmbloods


STE|gs - any grade sport


Our Ranch Accomplishments:

Got our Tbs up to BC!


Broke the TB birthcap 4 times! (Twice on one foal! XD)


Broke the Clydesdale BC!


Got our Hanos up to BC!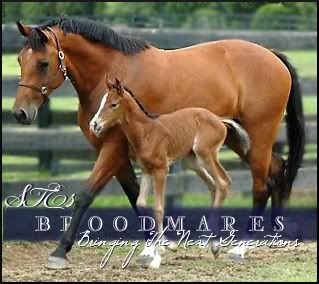 Proud member of Stop Breeding Fugly - club

http://i1092.photobucket.com/albums/i420/jagreenleaf/RanchLogos/broodlogo.png